Helping you see
your whole world clearly
Comprehensive Eye Care
and Cataract Surgery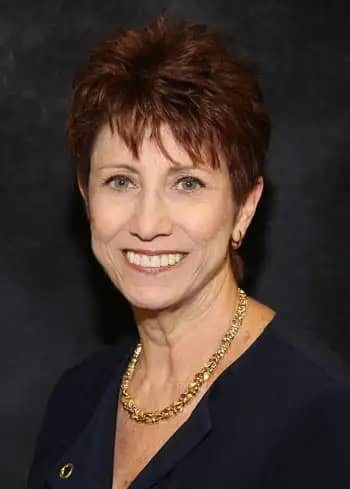 Dr. Elise Leonard was born and raised in Brooklyn, New York. She graduated from New York University and NYU School of Medicine. She completed an internship in Internal Medicine and a residency in Ophthalmology at Long Island Jewish – Hillside Medical Center, where she was chief resident in Ophthalmology. She has been in practice in South Florida since 1982.
She is married to Dr. Arnold Semel, an optometrist in practice in Pembroke Pines, Florida. They have two daughters, Arin and Jessica, both physicians.
Safety First- from The American Academy of Ophthalmology
"Only on rare occassions do I get the opportunity to comment on truly notable and exceptional services that I have received. Such is the case with the recent removal of my cataracts performed by Dr. Elise Leonard. I experienced state-of-the-art professionalism, expert advice and attention to detail, beginning with my first consultation and continuing through the excellent vision I now enjoy without the use of glasses. Dr. Leonard's office and procedural staff are dedicated, skilled and sensitive to the needs and emotions of their patients. I truly hope that those who are contemplating any vision procedures and/or treatment read this and rest assured that they are in the hands of the best."
"I was wearing progressive lenses in my glasses for 5 years, but I found myself cleaning them more than wearing them. After visiting my doctor, I found out everything looked so foggy because I had cataracts. That is when I visited Dr. Leonard and she reassured me that it would be simple and pain-free to restore my vision.
Thanks to Dr. Leonard and her professional staff I have "multiple-focus" lenses implanted in my eyes. The day after my surgery I could see better than I had in years! And the best part is NO MORE GLASSES !
Thank you Dr. Leonard for taking such good care of my eyes!"
"Dr. Leonard did cataract surgery on both of my eyes, and it was the best experience of my life. The best part is that now I don't have to wear eyeglasses anymore. I lived in a dull gray world before the surgery, and now it's bright and sunny!"
"Well, I cannot tell you the difference it has made in his life. He is smiling all the time because he sees clearly and in bright color. We could not have received a more wonderful Christmas gift. Thank you from the bottom of my heart!"